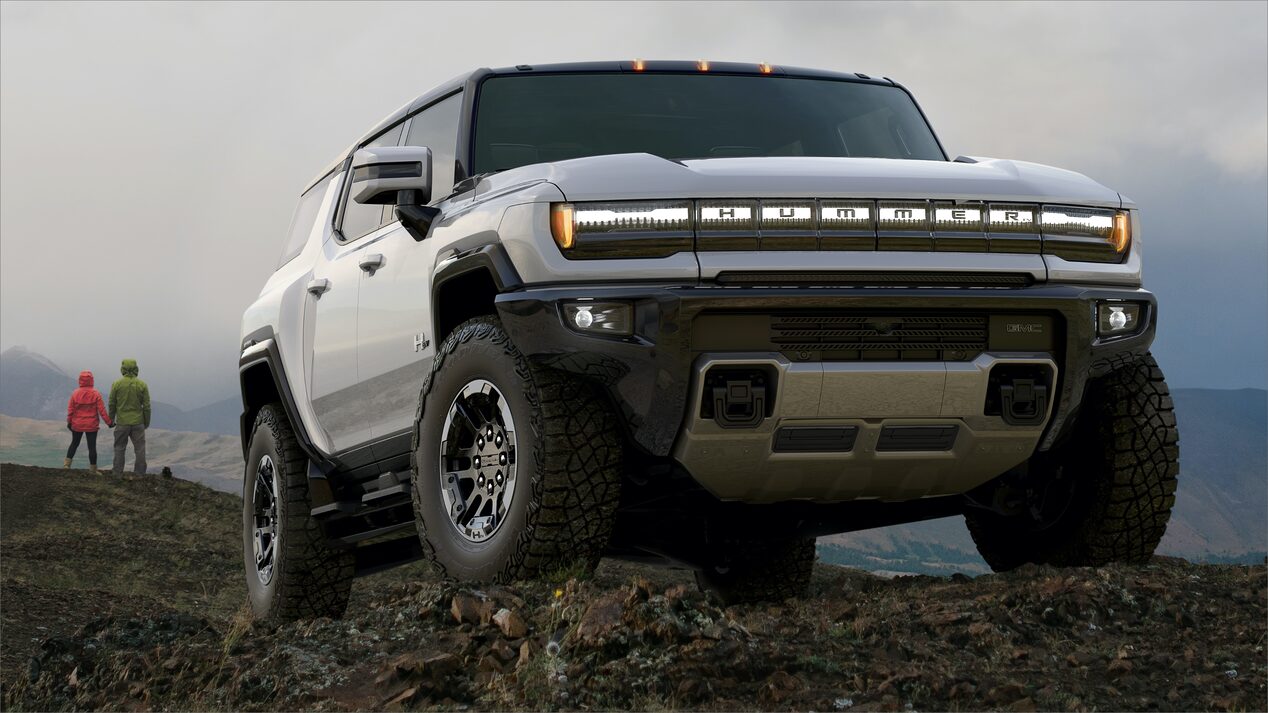 2022 Hummer EV Pickup Kansas City MO
Find out the latest at MainStreet Buick GMC
Yes, you're seeing correctly. We are here to tell you about the 2022 Hummer EV Pickup, which might not be something you ever expected to see, which is why we want to be here to give you all of the information that has come out on this vehicle. Not only is this an historic moment for GMC, but the Hummer EV Pickup is going to be the first vehicle to feature the all-new Ultium battery architecture, along with offering off-roading capabilities. Today we want to dive deep into all of the latest on the Hummer EV Pickup, and make sure that you are kept in the loop so you can make the best decision for your needs. At every turn, GMC is creating something new and exciting that keeps us all on the edge of our seats. Keep reading down below for more on the 2022 Hummer EV Pickup!
Can you tell me about the Hummer EV's battery?
We can't discuss any electric vehicle, especially this one, without learning more about the batteries that are responsible for giving it all of the power and capability. The Ultium batteries that we mentioned previously are unique to the industry, providing large-format, pouch-style cells, which are able to be stacked in unique ways inside of the battery pack. There are two layers of vertical cell modules in the Hummer EV Pickup, and they combine to give this vehicle an estimated range of 329 miles. But more than that, the low mounting position in the chassis gives this truck a lower center of gravity, which is why it's so excellent when it comes to hitting the dirt and getting off of the pavement. The chemistry of this battery has allowed the use of 70% less cobalt than previous generations, which shows the steady progress being made.
What about the power of the Hammer EV?
Now that you've learned more about the battery, it's time to see how it gears the Hummer EV for success. This vehicle has three electric drive motors, and can yield a combined 1,000 horsepower (estimated), and can even generate 11,500 pound-feet of torque (estimated). All four of the wheels with this system can get true e4WD propulsion. That should help further the adventuring you can accomplish, especially thanks to the electronic lockable differential, and the 13.3:1 fixed gear ratio. The pure electric propulsion can hold the peak torque longer than even diesel engines, which is incredibly useful for those tough off-roading environments. You can even go from 0 to 60 mph in just 3 seconds.
What are some of the Hummer EV's standard features?
To give you the full picture of the Hummer EV, we are checking out some of the standard features that you will be able to utilize. Some of these features include 18-inch wheels with 35-inch OD Goodyear Wrangler Territory MT tires, front e-Locker, independent front and rear suspension system, a rear virtual locker, heavy-duty ball-spline half-shafts, underbody armor, and finally, UltraVision. Here, UltraVision provides you with an unprecedented number of cameras that offer virtual spotter views to make sure that you're able to navigate anything.
2022 Hummer EV Pickup at MainStreet Buick GMC
You have been fully introduced to the 2022 Hummer EV Pickup, which means it's time to stop into MainStreet Buick GMC and check out our full inventory. At every step of the way, we'll make sure to answer your questions, give you the space you need, and provide you with an excellent selection of options. We hope that we'll see you at our dealership soon.